JOIN THE CRAFTING REVOLUTION
Have you ever wanted to make your own Armour, Jewellery, Props or Accessories, or considered a career in the world of costuming, wardrobe or leather working? Maybe you're passionate about LARP, Cosplay, Ren fairs or SCA? –or maybe you dream about working in the film industry? Then you're in the right place...
IF you are an existing student there is no need to Re Sign up
The Vision
It's taken a lifetime of lessons, more hours of research than hot dinners and more blood sweat and tears to reach this point. Dedication being just one ingredient among many, there are a whole host of skills one needs to succeed in this industry but above all others… PASSION.
"The Academy is finally my chance to realise a lifetime dream of not only bringing a likeminded community together to share a pool of knowledge, but to also share the learning and experience across a variety of skill sets, starting with the subject closest to my own heart…
Now, I want to share my passion, my learning, my complete ethos and process. Via The Academy, the world's first comprehensive, step-by-step guided journey imparting a lifetime of my experiences.
I've made my way as an artist mostly by trial and error, and by supplying thousands of avid fans over the last 25+ years, yet I was amazed at the lack of signposts and information when I started. Even now, despite the likes of Youtube, there are still so many huge gaps and that is why The Academy was launched.
This course is the course (along with those yet to be added) I wish I could have accessed back when I was starting out, and I very much hope it will be as rewarding to complete as it was to make. No matter your starting level you will be led hand in hand by me personally through the entire the process, joining thousands of likeminded students already becoming an integral part of the future of crafting"
Alex Agricola – Founder Black Raven Armoury & The Academy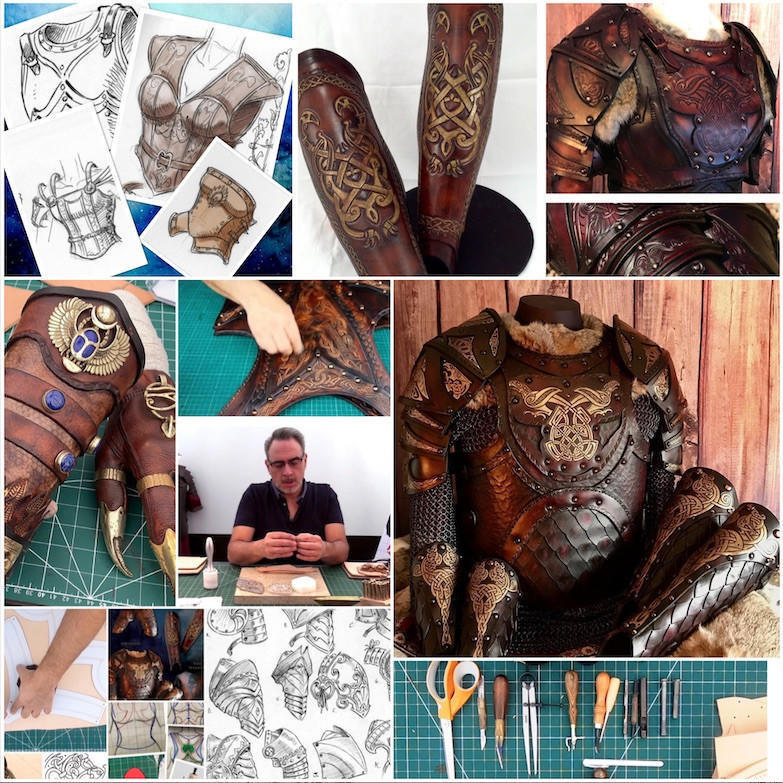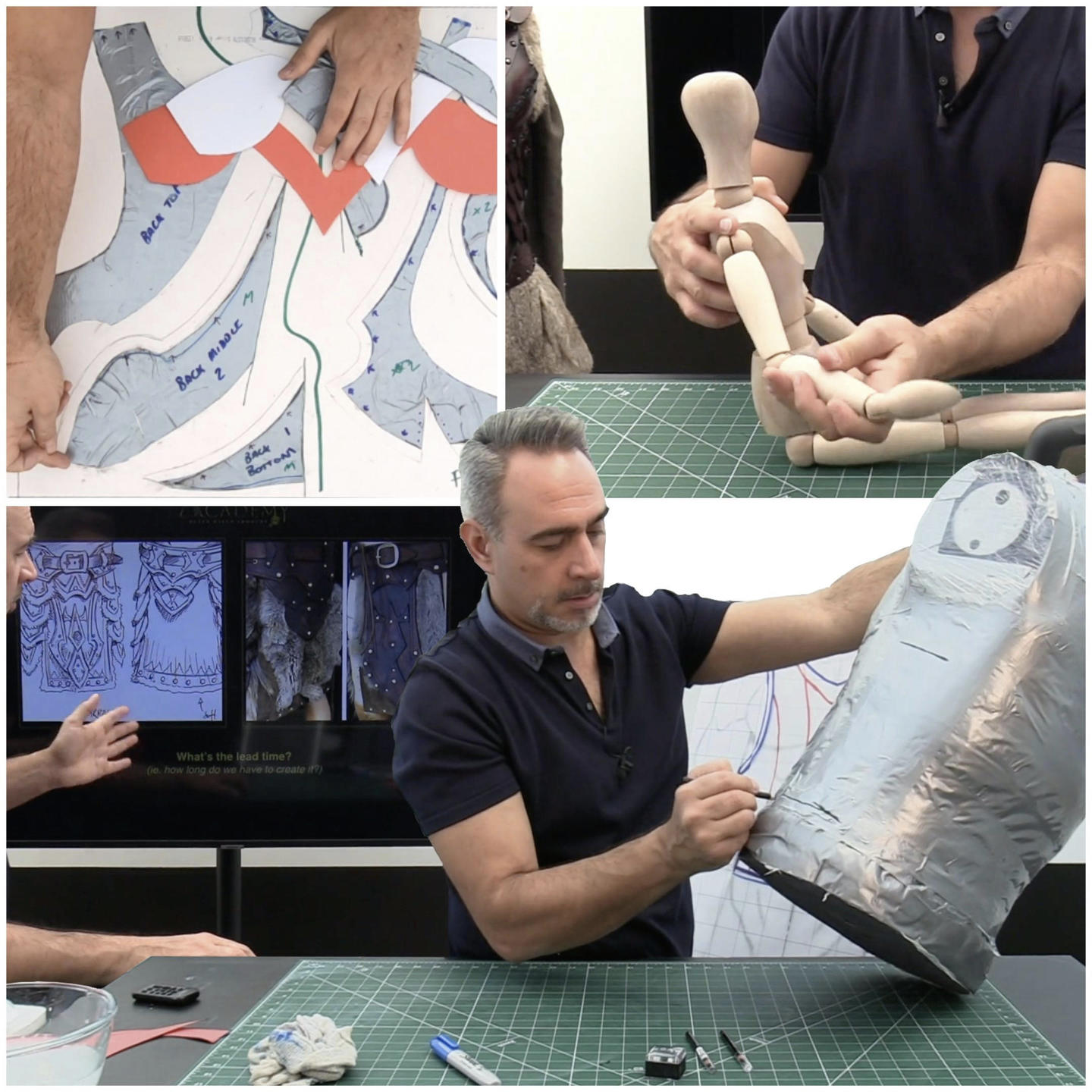 Learn to create 
Working through my 12 easy-to-follow modules, you'll learn everything you need to make professional looking leather pieces.
You'll start by learning how to find inspiration and generate ideas, before moving on to the practicalities of design. In easy to follow simple steps, you'll lay the groundwork so when the time comes to make your creation, everything falls into place. You'll learn how few tools you need to get to work as well as learning to source materials on a budget. By the time you've completed the course, you'll have created your own pieces to rival any professional maker.
Best of all… learn at your own pace!!! Once you've purchased a course, your classes are automatically unlocked every 30 days (unless it's a single module, then you get it all at once) – it's there to access at any time, progressing and working on your projects as spare time allows.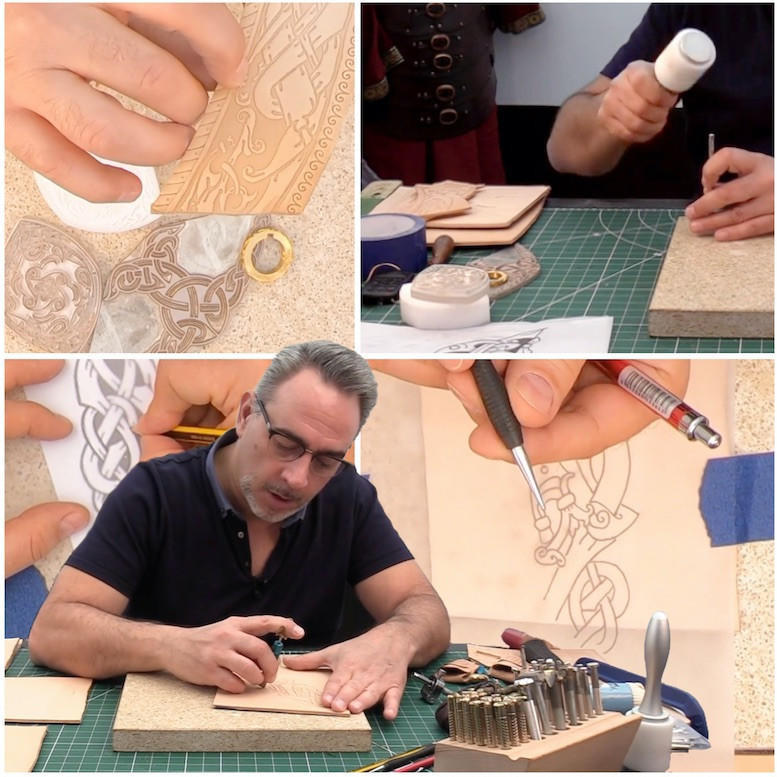 How long do I have access for: 
Once a module is unlocked there is no limit to how long it takes you to complete or how long you have access for
Can I get early access to all the Modules: 
We are NOT able to grant early access to modules no matter if you have paid in full or are already experienced, all of our students get access at the same rate of one module every 15 or 30 days
If you'd like to be kept up to date about this unique new learning environment, joining thousands or likeminded students already on their journey – or know anyone you think may be interested – pre registrations for the next semester starting October 1st 2019, will begin August 1st 2019
Sign up, share and join me on this amazing journey! 
Alex Agricola
Founder – Black Raven Armoury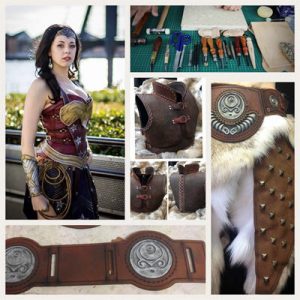 IF you are an existing student there is no need to Re Sign up
Jeremy – USA
Beyond inspirational. This course from start to finish is the pure definition of learning the craft to its fullest potential.
Matt – UK
Great course, lots of content and clear instruction. Alex' passion really shines through and the pace is very gentle. Heartily recommended.
Teresa – USA
I love that you can go at your own pace and there is no pressure or time constraints. So affordable too! If I could give it 10 stars I would! 
Ron – Canada
I am THOROUGHLY enjoying the webinars and course material that are a part of this course. My skills as a leathercrafter are going through the roof as a result of what I am learning. An honest, well earned 5 out of 5 stars. Highly recommended.
This is an amazing class all the information is on point. I'm enjoying everything about it. All the stars!!!!!!!!!!
John – USA
Very I formative and well put together. I am not a novice leather worker, but this course is expanding on my knowledge in ways I never thought of. Definitely adding new and useful tools to my toolbag. 
Mike – USA
Comprehensive Curriculum with Emphasis on Original Design. The "Tips and Tricks" that come with Years of Experience are a Great Asset to those willing to take the time to Learn. Thank You Alex.
Marie – USA
The Academy is a great in depth course that can take you in several directions. Easy to follow, thorough, also Alex is very responsive and helpful. Highly recommend!! 
Zachary – USA
Very impressive work. If I could, I would hire you to make me something for the start of a collection.
Rich – USA
Great course, straight forward and easy to follow. I recommend it for anyone who wants to make their own armor or for Cosplay friends. Outstanding !!
Randy – USA
Detailed videos that are easy to follow and understand.
Brian – USA
since I am new to the whole leather craft thing this course has actually helped me a lot, and Alex is very friendly and his tips are always helpful.
Earl – USA
This is one of the best decisions I've made really enjoying the class.
Possum – USA
Well designed course for learning at your own pace. Videos are well done and concepts are explained thoroughly through video and practical instruction.
Ruth – USA
Well thought out modules that enable the student to absorb and reflect on each topic. Great support and feedback from Alex and other students. Enjoying it a lot.
Chris – USA
Simple easy step by step approach from thought to fruition into a completed project.