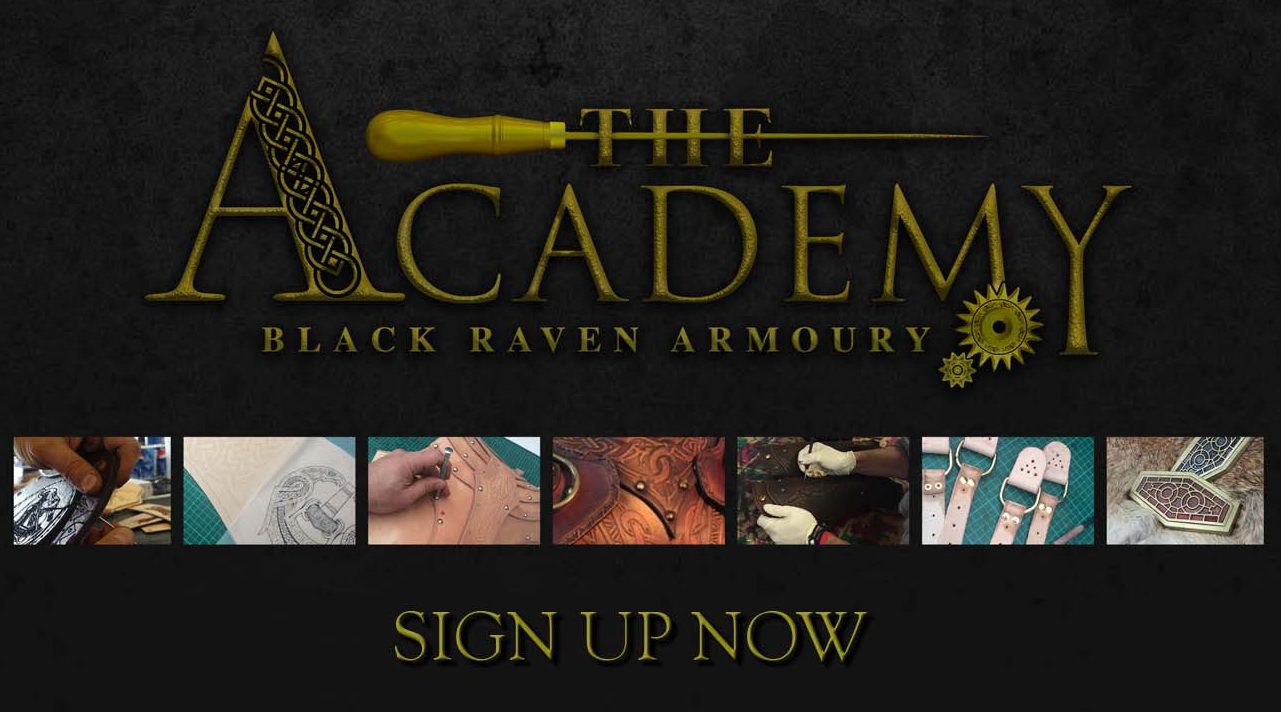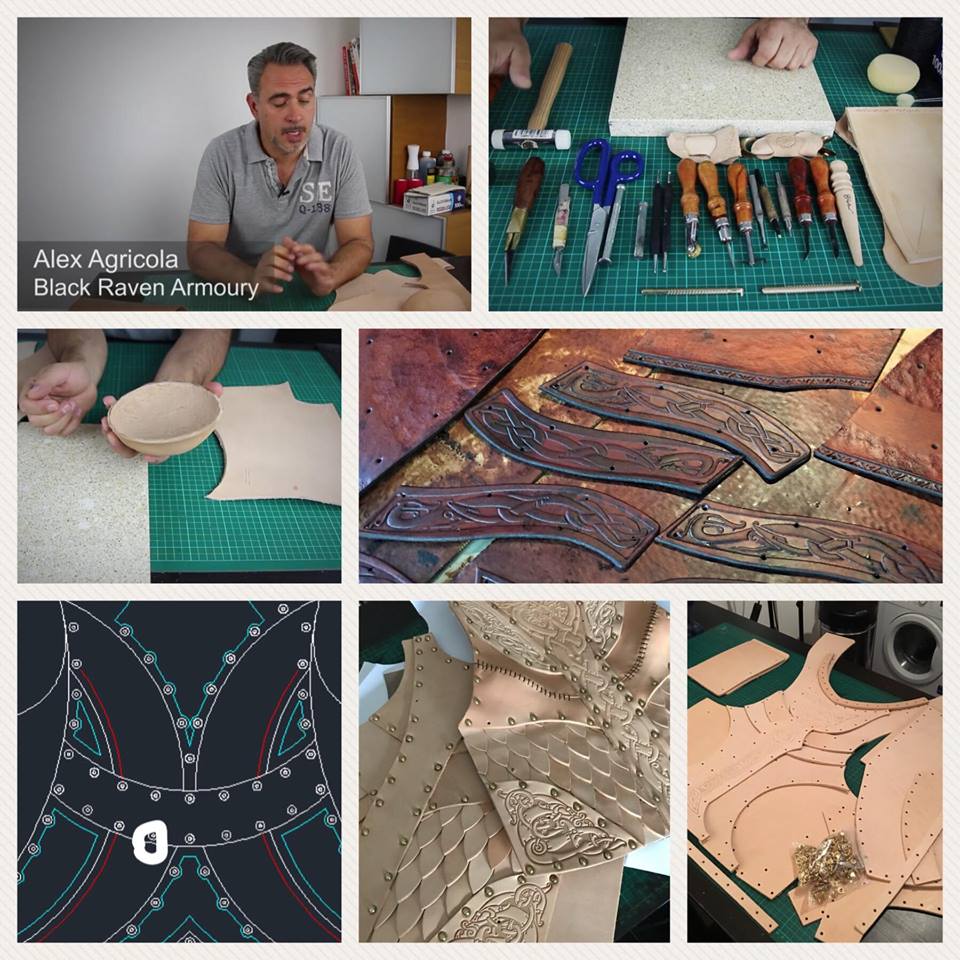 So…. an update: What's this all about ?
The Black Raven Online Academy
Almost 30 years on with thousands of projects and clients served & lessons learned, I've decided its time to help nurture, guide and support the future imagineers…
Step by Step, project by project, explained and demonstrated in ways you can easily follow at your own pace. Using a combination of video lectures, downloads, hands outs and live forums …. the Academy will help teach you all the skills you need to create your very own masterpiece!
Monthly modules automatically delivered to you via our new online membership platform. I will be giving you personal insights and techniques I've never shared shared before …. Right down to my whole inspiration guide to the design process and way of thinking when it comes to creating the pieces produced Black Raven Armoury.
Every stage explained over 12 monthly modules… the most concise shortcut to a skill set, that will teach you…
– The Design Process
– Concept to Pattern (Hand drawing to Computer Design techniques)
– Patterning to Prototyping
– Materials and their uses (including metalwork – buckles, rivets, decorative)
– Tools (including practical demos of all)
– Hand Tooling & Embossing Techniques
– Leather Forming & Hardening (meeting SCA Specs)
– Colouring, Finishing and Final Detail work
– Marketing & Setting up as a trader & building your own community
– Final Certification
Did I miss anything ??
If you'd like to be kept up to date about this unique new learning environment .. or know anyone you think may be interested … pre registrations are here so PLEASE share ☺️
Alex Agricola
Founder – Black Raven Armoury
Sign up below to be kept informed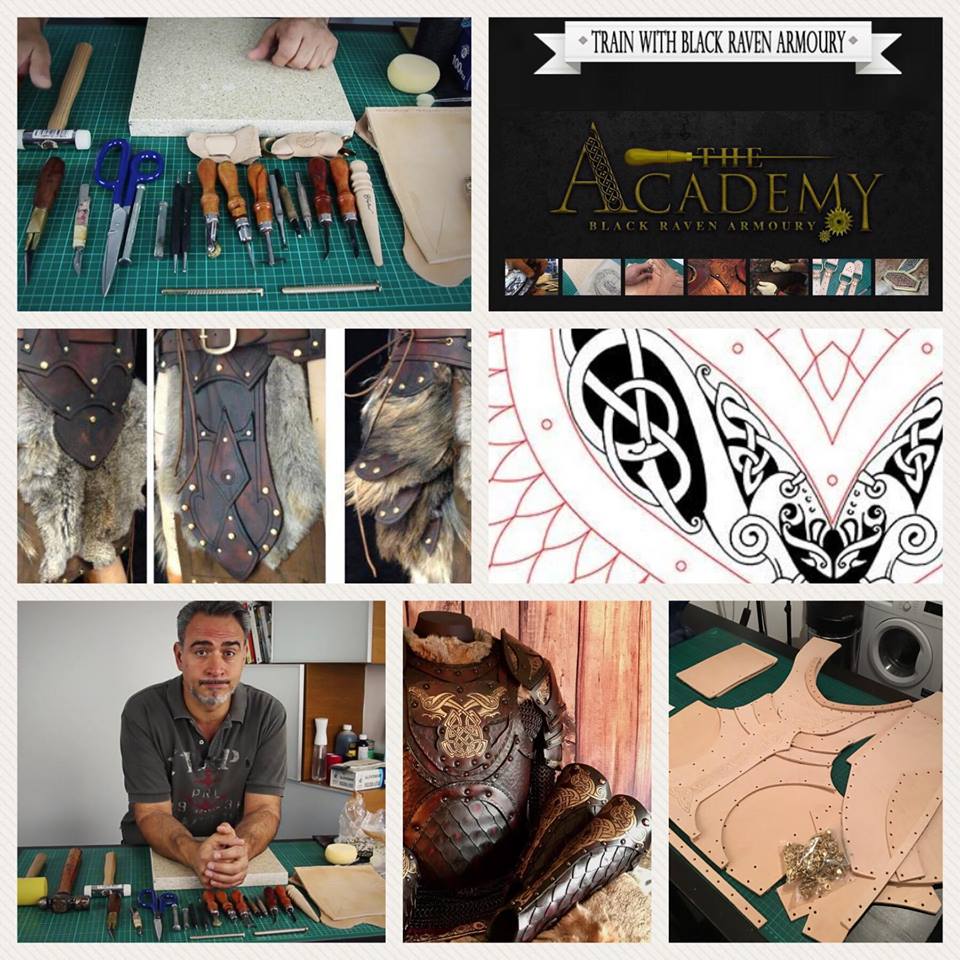 So Finally, the Black Raven Academy is coming…. I know I first announced this last year via teachable and yet we had so many registrations it became very clear… "We're gonna need a bigger boat
So I've been building …. countless hours of videos … tens of thousands of words of learning .. libraries of images and lessons collected over the last 20 years, all finally coming together… for you
Now .. I'm not spoiling the surprise further but I'm pretty sure you'll have an idea of what's coming but I'm not giving away more till launch later in the summer … all I will say, is that if you want to be kept informed of the launch… this is the place to go